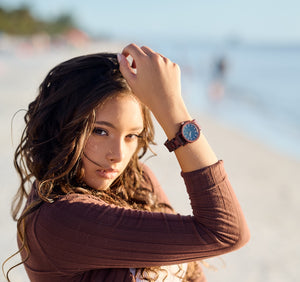 Natural timepieces for your next adventure.
Selections from our catalogue
Wear your heart on your wrist, not your sleeve.
Most of our watches can be engraved with a message for family & friends.
Thoughtful design. Quality materials.
We select fine wood from around the world to craft our timepieces, so each Bamboo is lightweight and durable. No more fiddling with unwieldy rubber straps or heavy metal bracelets. You'll forget your Bamboo is even there — but everyone else will pay attention.
We donate 5% of profits to causes you care about. Because we're all in this together.